Column
The reason for choosing DENKEN-HIGHDENTAL
Hiroshi Okuno, President and CEO
Born in Amagasaki City, Hyogo Prefecture in 1965. He joined HIGHDENTAL JAPAN Co., Ltd. in October 1999 after spending time in development at a material manufacturer. He has been involved in the development of dental materials at the company for many years, and after the merger with DENKEN Co., Ltd. in July 2014, he worked technical jobs in the materials division. In June 2017, he was appointed as Managing Director of DENKEN- HIGHDENTAL Co., Ltd. In June 2018, he became president and CEO of the company.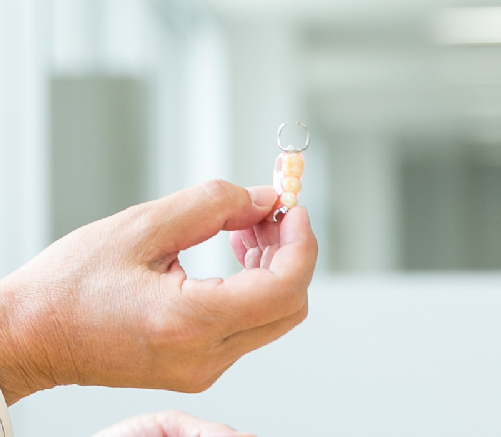 As a comprehensive manufacturer of dental techniques, we have 'steadiness' and 'team play' to meet the rapidly changing needs that support the industry.
These days, the dental industry is becoming more digital. Digital technology is making steady progress compared to analog methods, and if you don't pay attention before you know it you'll be behind the times. Therefore, we also don't neglect to collect information steadily. In addition to analyzing the latest technologies presented at academic conferences, we also go to exhibitions in Japan and overseas to check product trends and movements of each manufacturer. On top of that, we discover various needs from having conversations with our customers and make use of them to develop new products. Since I originally did technical jobs, I get regular reports on the progress of in-house development. As you'd expect from a 'manufacturer', at the top, it is our minimum responsibility to always know at what stage product development is at. On the other hand, we are asking employees to proactively come up with some ideas. The other day, a female employee asked me, "Can this be used in dentistry?", holding a cosmetic brush she found at a general store. I don't have that kind of sensibility, so I would like to go on valuing it.
The important thing is not the result,
but knowing the factors and moving on to the next.
"Okuno-kun, don't just pick yourself up. Grab something, like a stone or anything, and get up," were the words of my former college teacher. At the time, I didn't really feel much about those words, but since becoming a member of society, I came to realize their meaning. The probability of success when trying something is much lower than the probability of failure. The probability of failure is overwhelmingly higher, but it is out of the question to give up there, and when trying again, it is important to properly analyze the factors as to why you failed the time before. Even within the company, cause analysis and reporting are thorough, and we ask them to think more about why things didn't go well and what to do next, rather than think about the thing that didn't go well. By doing so, I think that the probability of success will naturally increase.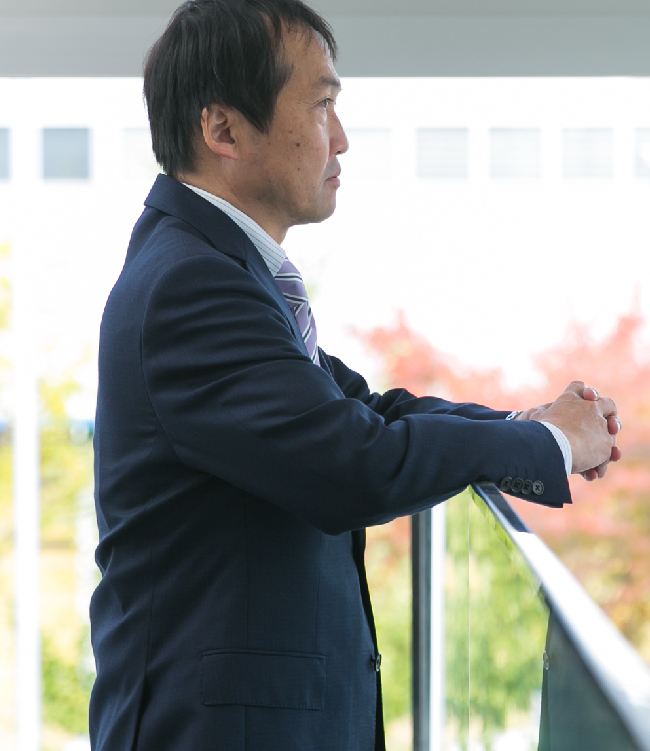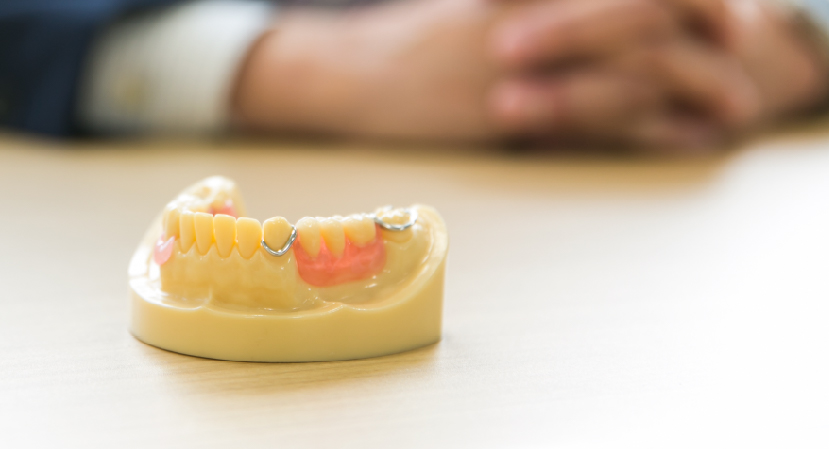 In times of difficulty,
fight with a "spirit that turns things to your advantage"
Coronavirus is also having a huge impact on the dental industry. It seems that the number of patients visiting the dentist's office has decreased by about 30% from usual years due to groundless rumors. Difficult times continued where we couldn't do business as we expected, but we made videos explaining products, held online seminars, and even watched videos for simple repairs that we used to appear in. We have taken action whilst thinking about how the negatives of coronavirus can be turned into positives. In fact, overseas customers have praised the video as being very easy to understand, which is also leading to orders.
We will continue to support people's happy lives with "teeth"
Currently, our business field is limited to treatment after tooth decay or after losing a tooth. That field will continue to be the core of the company, but in the future, we plan to develop products that are one step ahead at preventing dental decay and materials/ equipment that can be used for home-visit treatment of patients who cannot go to the hospital. These days, in the medical industry QOL (Quality of Life), that is, the idea of improving the quality of life, is emphasized, and 'teeth' are essential for realizing it. Even in TV commercials, I often see denture stabilizers that claim you will be able to chew things firmly, but chewing food with your own teeth and dentures, and feeling that soft things are soft and hard things are hard is very important and fun is it not? As a comprehensive manufacturer of dental techniques, we would like to continue to support the healthy lives of people.